Breastfeeding is clearly the best option for your little one. However, when you have three little ones, it can be complicated. Whether you want to share the responsibility, you're returning to work, or simply need a break, you're going to need some incredible breastfeeding bottles.
These types of bottles aren't too difficult to come by, and they can give you some peace of mind, and body, during your breastfeeding journey.
The Best Breastfeeding Bottles
| | | | |
| --- | --- | --- | --- |
| | | | |
| | Tommee Tippee Closer to Nature Bottles | | |
| | Philips Avent Natural Bottles | | |
| | Nuk Simply Natural Bottles | | |
| | Munchkin Latch BPA-free Bottles | | |
| | | | |
Aren't all bottles the same?
Most bottle companies cater to the breastfeeding mother, but not all bottles are created equal. Some bottles in particular are specifically designed to mimic the natural motion and flow of the breast, making the breast to bottle transition a breeze. These breastfeeding bottles will also keep your little ones from struggling with nipple confusion.
What is nipple confusion?
You've probably heard this phrase before, but there's no harm in not knowing what it means. Nipple confusion is when your child becomes confused between the breast and bottle. It often causes babies to refuse the breast, which can be disheartening to any mother.
For a little more information on nipple confusion, take a look here.
Tips to Avoid Nipple Confusion
Have your partner offer the bottle to your babies.
Choose a bottle that has a nipple similar to the breast
Use a slow flow nipple. Baby may like how fast the milk comes from the bottle
When Should I Introduce a Bottle?
Mothers of multiples often introduce bottles right away, and that's perfectly fine. In fact, the sooner you introduce the bottle, the better the transition may be for your little ones. Older babies seem to have the most difficulty accepting the new form of feeding.
Take a look at this article to get some more insight into the journey of bottle supplementing.
It's okay if you find yourself feeling a little saddened at the thought of introducing a bottle, but bottle-feeding can be a great experience for everyone. Take a look at all of the benefits that bottle feeding has to offer.
You won't need to stress over finding the top breastfeeding bottles either, because we've done that for you!
The Top 6 Breastfeeding Bottles
​​
1. Comotomo Baby Bottle
The Comotomo bottles are unique because they're bottles that resemble breastfeeding. The bottle itself is actually shaped like a breast to help your little one with the transition. The body is made of a soft silicone your little one can squeeze during feedings.
The Comotomo bottles are absolutely adorable, and they're definitely one of the best breastfeeding bottles out there.
---
2. Tommee Tippee Closer to Nature Bottles
These bottles really need no introduction, as their popularity increases daily. Although they're not as visually appealing as some others, they're a durable and breast-like choice for your little ones.
---
3. Philips Avent Natural Bottles
Searching for the best bottles while breastfeeding can be overwhelming, but the Philips Avent may be the perfect option for you. Simplistic in design, these bottles feature a breast-like nipple to help your little ones continue to have a natural latch.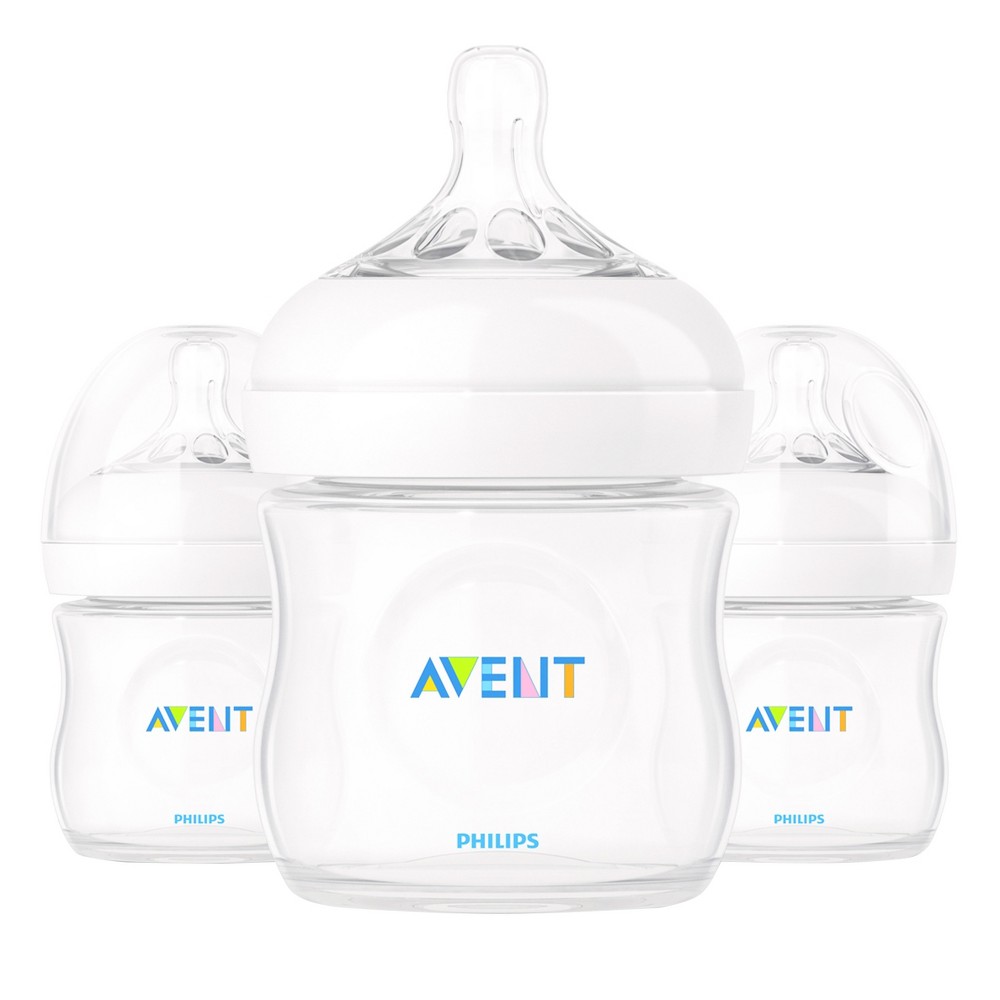 As you can see there's not too much to be said in terms of cons on this bottle. It truly is a great bottle for breastfeeding, and it could be the one that you add to your collection.
---
4. Nuk Simply Natural Bottles
The nipple of these bottles is what truly sets them apart from the competition. Shaped like mom, these bottles are loved by babies. It's soft and flexible, which encourages your babies' natural latch, and keeps any confusion at bay.
Many mothers have fallen in love with the Nuk bottles because they have finally given them the ability to breast and bottle feed when baby would accept nothing else.
---
5. Munchkin Latch BPA-free Bottles
The Munchkin Latch bottles should definitely be on your list to try if you haven't quite found the winner for your little ones. They're one of the few bottles that mimic breastfeeding. The nipple is flexible ad shifts with eating baby, but it also releases more milk when the base is pressed on by your babies' mouth (similar to actual breastfeeding.)
Not only do these bottles work wonderfully for breastfeeding mothers, but they do an incredible job at removing excess air. You can actually hear, and see, air being sucked out through the valve as your little one eats!
---
6. Mam Anti-Colic Bottles
These are easily some of the best bottles while breastfeeding. Not only are they great at reducing gas and easing transition from breast to bottle, they're absolutely adorable! You can find them in all sorts of designs and colors.
Mam claims that 94% of breastfed babies take this bottle with no problems. That's reassuring when you're trying to cater to the preferences of three babies!
---
Breastfeeding triplets is quite the journey, and you're already a rockstar for doing it. You'll find that discovering the perfect bottle will make it that much greater, and you'll gain some peace of mind. Simply by trying the breastfeeding bottles listed above, you're sure to find one that's perfect for you and your babies.